resources & research...

Resources and Research of Carroll County, Mississippi

---

Church & Cemetery Resources

MS-CEMETERIES-L

Topic: A mailing list for anyone interested in locating, and preserving historical information about, Mississippi cemeteries. We welcome queries and postings regarding location of graves, cemeteries which have been indexed both on the internet and in other written forms, cemetery research, and the care of tombstones.



Carroll County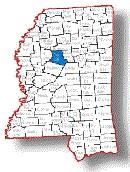 Coordinator:
I am John Hansen, volunteer County Coordinator for Carroll County, Mississippi. I have family lines from here and hence my interest in establishing as much information as possible on early Carroll County History.

Web Site:
The Carroll County, Mississippi Genealogical and Historical Web Site was brought online in 1998, and is sponsored by the MSGenWeb Project, a part of the USGenWeb Project.

This website has been developed to provide research and family history resources for Carroll County, Mississippi ancestry.

New resources are added as made available, so check back often for new content.