Carroll County Family History Book Index
Total 850 histories with approximately 500 pictures. If you are interested in purchasing this book or have any questions, click here for contact information.
Posted here with permission.
Surnames N thru R
Last name history of..
First name history of....
NAIL
Bossie Lee
NAIL
Bradford Saulsberry
NAIL
George Augustus
NAIL
James Lamar
NAIL
Joseph
NAIL
Joseph Eugene
NAIL
John S.
NAIL
Ruben J.
NAIL family
NAIL - LOTT
NEAL - PERRY
Samuel Hood & Betty E.
NEAL - RICHARDSON
NEILL
Eugene Cothran
NEILL
G.F. family
NEILL
J.E.
NEILL
W.H. family
NEILL - MCEACHERN
NELSON
R.
NIXON
Thomas Graves
NOAH
Billy
NOAH
Bobby
NOAH
Marvin
NOAH
Robert Dugan
NOAH
Tom
NOAH - DAY
NOAH - EADES
NOAH - RANDALL
NOLAND - CARPENTER
NUNLEY
Homer Lee
NUNLEY
Lagrone
NUNLEY
Pete
NUNLEY
Wm Drew "Bo", Jr.
OAKES
Elliott D.
OAKES
Isaac
OAKES
William Franklin
O'BRYAN - CORLEY
David & Lou
ODOM
Almeta Ferguson
OKEEFE - FISHER
ONEAL family
ONEAL - SALLY
OWENS - WOODS
PACE
Charles Carroll
PACE
James Calvin
PALMERTREE family
PARKER - GRANTHAM
PERRY
James A.
PERRY
James Anderson
PERRY
James Elzy
PERRY
Mary Elizabeth
PIERCE
Bettye
PINKSTON - GOBER
PINKSTON - MINYARD
PINKSTON - WIMBERLY
PLANER
Sarah Noah
PLEASANTS
PRITCHARD
PURNELL
John, Jr.
PYRON - RUSHING
Nathaniel & Missouri
RAIFORD - CUNNINGHAM
RANDLE family
RANDALL etc.
RANDALLS of Gravel Hill
RANDALL - JOHNSON
RANDOLPH
Fannie William
RAYA of Carroll Co.
RAY
John A.
RAY
John W.
RAY
Jonathan
RAY
Jonathan
RAY
Joseph
RED
George M.
REDDITT
William
RIAS family history
RIAS
Mattie
RIAS
Riley
REVES
Max
RICHARDS family
RICHARD
RICHMOND
Andrew
RICHMOND - CORLEY
Andrew
RIDDLESPERGER - GOOCH
John H. & Mary M.
ROBBINS
William Henry
ROBERTSON - ACEY
ROBINSON - TOWNSEND
RODGERS
James W.
ROGERS
Richard Thomas
ROGERS
William Roy
ROSS - TURNER
RUCKER
Mary Elizabeth
RUCKER
William & Susan
RUSSELL - CURTIS
Carroll County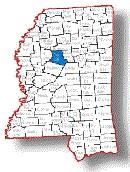 Coordinator:
I am John Hansen, volunteer County Coordinator for Carroll County, Mississippi. I have family lines from here and hence my interest in establishing as much information as possible on early Carroll County History.

Web Site:
The Carroll County, Mississippi Genealogical and Historical Web Site was brought online in 1998, and is sponsored by the MSGenWeb Project, a part of the USGenWeb Project.

This website has been developed to provide research and family history resources for Carroll County, Mississippi ancestry.

New resources are added as made available, so check back often for new content.