Carroll County Family History Book Index
Total 850 histories with approximately 500 pictures. If you are interested in purchasing this book or have any questions, click here for contact information.
Posted here with permission.
Surnames M
Last name history of..
First name history of....
MABRY
John Carroll
MABRY - BECK
MANN Bros
MANN
Dell
MANN
Floyd
MANN
Harmann & Tempy Dew
MANN
Jarman
MANN
Jarman
MANN
Minerva
MANN
Thomas
MANN
Turner
MANN - COLLIER
MANN - SHELTON
MARSHALL family
MARSHALL
Mary Louise
MATTHEWS family
MATTOX
Wm. & Frances
MCCAIN family
MCCAIN
John Sidney
MCCALEP
Iona Ferguson
MCCARTY
Benjamin Hinds
MCCASKILL - KING
MCCAULLA family
MCCLELLAN connection
MCCLUSKE
William N.
MCCRACKEN
Woodrow
MCCRORY
MCCRORY - BROWNING
MCCRORY - EVANS
MCCRORY - PETERSON
MCCRORY - STRICKLAND
MCCRORY
William Kirven
MCCRORY - TURNER
MCDANIEL
James L.
MCDANIEL
Thelma W.
MCDANIEL
Noah
MCDONALD
James Wm. "Jim"
MCDONALD
William
MCDOUGAL - SHOCKLEY
MCEACHERN
Daniel
MCEACHERN
Daniel & Mary
MCEACHERN
M.A.
MCEACHERN
Dr. W.H.
MCEACHERN - BAKER
MCEACHERN - HATCHER
MCEACHERN - MCDOUGAL
MCEACHERN - SHIPP
MCLEAN - HAWKINS
MCMILLON
Lee
MCNEILL family
MCNEILL - BARROW
MCNEILL
Neill
MCNEILL
Neill & Ella Melton
MCNEILL - SINCLAIR
MEEKS
Jeffrey
MERIWETHER - MINYARD
MERIWETHER - NOLAND
MERIWETHER - PHALAN
MEYERS
Julia
MIMS family
MINYARD
MINYARD family
MINYARD
Angus Martin
MINYARD
Edwin Larry
MINYARD
Jacob Kennith
MINYARD
James
MINYARD
James & Sarah Carpenter
MINYARD
James Jacob
MINYARD
James, JR., Wm. & Thomas
MINYARD
James Peter
MINYARD
Mary Evelyn Jeffreys
MINYARD
Melissa
MINYARD
Nannie
MINYARD
Nathan Walter
MINYARD
Owen
MINYARD
Bob
MINYARD
Ellen Lois
MINYARD
William Harvey
MINYARD - BARRY
MINYARD - FELTS
MINYARD - JOHNSON
MINYARD - LAGRONE
William
MINYARD - MCDONALD
MINYARD - PINKSTON
MINYARD - SMITH
Willam & Ella Nora
MINYARD - STONE
Margaret
MISKELLEY
Jennings Bryan
MITCHELL
Sammie
MOORE
Frances Marion
MOORE
Ichubud family
MOORE
Virginia Ruth
MOORE - HAYWARD
Weltha & Nathaniel
MOORE - VANCE
William Elbert & Alice
MOORES
MORELAND
J.M.
MORGAN
Fitz Robert & Va. Lane
MORGAN
Fitz Robert, JR.
MORGAN
William Henry
MORGAN
William Lewis
MORGAN - STONE
MULLEN
Fred W. - Wood
MULLINS family
MUSSELWHITE - HORTON
MUSSELWHITE - PINK
MUSSELWHITE - WINDHAM
Kate & Charley
MUSSELWHITE - WINDHAM
Bud & Sallie
Carroll County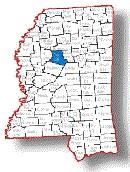 Coordinator:
I am John Hansen, volunteer County Coordinator for Carroll County, Mississippi. I have family lines from here and hence my interest in establishing as much information as possible on early Carroll County History.

Web Site:
The Carroll County, Mississippi Genealogical and Historical Web Site was brought online in 1998, and is sponsored by the MSGenWeb Project, a part of the USGenWeb Project.

This website has been developed to provide research and family history resources for Carroll County, Mississippi ancestry.

New resources are added as made available, so check back often for new content.