Carroll County Family History Book Index
Total 850 histories with approximately 500 pictures. If you are interested in purchasing this book or have any questions, click here for contact information.
Posted here with permission.
Surnames J thru L
Last name history of..
First name history of....
JACKSON
Charles Nelson
JACKSON
Walter W.
JACOBS
Banena F.
JAMES
David F.
JAMES
Dorothy Madene
JEFFERSON
Henry
JEFFERYS
Mary Evelyn
JENKINS
John Benjamin
JOHNSON
Earnest Edward
JOHNSON - BLAKELY
JOHNSON - BROWNING
JOHNSON - GRAY
JOHNSON - TATE
JOHNSON
Luke
JOHNSTON
Charles & Betty
JOHNSTON
Hal
JOHNSTON
John C.
JONES
Alfred
JONES - NOAH
JORDAN
Sarah Jane
JORDAN - STUART
JORDAN - WRIGHT
KEEL
James F.
KENDALL - MINYARD
KENDALL - TURNEY
KENNEDY - PLEASANTS
KENNEDY - WHITEHEAD
KIMBROUGH
Mary H. Southworth
KIMES family
KING
William A.
KINNEY
James & Susie
KING
Calvin Jones
KING
Emily Jane
KING
Floyd
KING
Hiram
KING
John Clifford
KING
John Tyler
KING
Mary Elizabeth
KING
Robert Clement
KING
Robert Clement King
KING
William A.
KYZER
Lizzie Holeman
KYZER
Silas Hicks
LAGRONE
James Latner
LAGRONE
James W.
LAGRONE
Tobias
LAGRONE
William family
LAYTON
Patrick & Delilah
LEE
Jerry Robert
LEE
John Henry
LEE
John & Minnie
LEFLORE - HARRIS
LEMLEY family
LENARD
Joe
LENARD
Mary & Warner R.
LISHMAN
Thomas Fleetwood
LITTLE
Micajah
LITTLE TEXAS
LOFTON - HASLETT
LONG
Rubin D.
LONG
William P.
LOTT
Aaron, JR.
LOTT
Aaron, Sr.
LOTT
Aaron
LOTT
Benjamin J.
LOTT
John Wm.
LOTT
Aaron
LOTT
John
LOTT
Lafayette Joseph
LOTT
John James
LOTT
Tolliver
LOTT
Trent
LOTT (3)
LOTT - BANKSTON
LOTT - STEPP
LOTT - VANCE
John G. & Elizabeth
LOVE
Friend Ovid
LOVE
Sidney Ovid
LOVELL
Frank Irvin, Sr.
LOWRY
John A. Burgess
Carroll County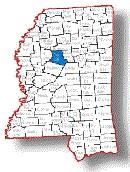 Coordinator:
I am John Hansen, volunteer County Coordinator for Carroll County, Mississippi. I have family lines from here and hence my interest in establishing as much information as possible on early Carroll County History.

Web Site:
The Carroll County, Mississippi Genealogical and Historical Web Site was brought online in 1998, and is sponsored by the MSGenWeb Project, a part of the USGenWeb Project.

This website has been developed to provide research and family history resources for Carroll County, Mississippi ancestry.

New resources are added as made available, so check back often for new content.