queries & surnames...

Genealogy Queries and Family Surname Project

---

Lancaster

Query posted October 18, 2003


According to "Marriage and Death Notices From The South Western Baptist Newspaper" Mrs.Mary Ann Lancaster died in 1854 at 65 years old, in Carroll Co.,Ms. She was born in Ala., married to Aaron Lancaster when she was 15 and moved with him to Ms. Her husband had been dead about three years. Does anyone know anything about this couple and their children?
Carroll County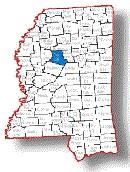 Coordinator:
I am John Hansen, volunteer County Coordinator for Carroll County, Mississippi. I have family lines from here and hence my interest in establishing as much information as possible on early Carroll County History.

Web Site:
The Carroll County, Mississippi Genealogical and Historical Web Site was brought online in 1998, and is sponsored by the MSGenWeb Project, a part of the USGenWeb Project.

This website has been developed to provide research and family history resources for Carroll County, Mississippi ancestry.

New resources are added as made available, so check back often for new content.