queries & surnames...

Genealogy Queries and Family Surname Project

---

Gibson

Query posted September 3, 2004

I am searching for Gibsons and trying to determine their relationship to each other. These Gibsons lived in and around Carroll County. Here is what I have found so far. Any help would be appreciated.
I would also appreciate any information about where they lived before Carroll County.

-John Gibson on Personal Tax Rolls for 1834,
-On Oct 21, 1837, Elizabeth Gibson, a member of Bethel Baptist Church which is an offshoot of Carrollton Baptist Church.
-Henry Gibson on 1840 Personal Tax Roll
No Gibsons shown on the 1847 Roll......
-W. W. Gibson and F. E. Gibson both on 1855 Tax Roll.
-Mary Elizabeth Gibson (family record shows her born Sept 19, 1836 and died Sept 18, 1889. She married N. W. Pentecost on Dec. 25, 1855.
- Ellen Pentecost is shown in the next census living in the Pentecost household.

Can anyone help me figure out this family?



Carroll County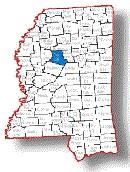 Coordinator:
I am John Hansen, volunteer County Coordinator for Carroll County, Mississippi. I have family lines from here and hence my interest in establishing as much information as possible on early Carroll County History.

Web Site:
The Carroll County, Mississippi Genealogical and Historical Web Site was brought online in 1998, and is sponsored by the MSGenWeb Project, a part of the USGenWeb Project.

This website has been developed to provide research and family history resources for Carroll County, Mississippi ancestry.

New resources are added as made available, so check back often for new content.