Obituaries...

of Carroll County, Mississippi

---

Obituary of Edward Raynell Brown

The Greenwood Commonwealth
Greenwood, MS
January 8, 2004

CARROLLTON - Services for Edward Raynell "Razor" Brown, 62, of Carrollton, who died of heart failure Saturday, Jan. 3, 2004, at Greenwood Leflore Hospital, will be at 11 a.m. Saturday at Roberts & Sons Mortuary in Winona.

Mr. Brown was retired from the Michigan Department of Civil Rights in Saginaw, where he was an investigator. He was the former co-owner of a 7-11 convenience store in Saginaw.

He is survived by his wife, Willie Doris Roach Brown of Carrollton; two sons, Aleindor Brown of Brandon and Jeffery Bulls of Saginaw; a daughter, Charmion Thomas of Saginaw; five brothers, Edmond Brown, Michael Brown,
Roger Brown and Phillip Brown, all of Indianapolis, Ind., and Ezra Brown of Omaha, Neb.; one sister, Jacqueline Thurman of Indianapolis; and two grandchildren.

The Rev. Harold Gates and the Rev. S.L. Blake will officiate at the services.

Burial will be in Memorial Gardens near Carrollton.



Carroll County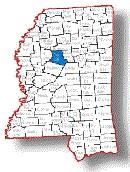 Coordinator:
I am John Hansen, volunteer County Coordinator for Carroll County, Mississippi. I have family lines from here and hence my interest in establishing as much information as possible on early Carroll County History.

Web Site:
The Carroll County, Mississippi Genealogical and Historical Web Site was brought online in 1998, and is sponsored by the MSGenWeb Project, a part of the USGenWeb Project.

This website has been developed to provide research and family history resources for Carroll County, Mississippi ancestry.

New resources are added as made available, so check back often for new content.