biographies & photos...

Biographies and Photos of Carroll County

---

Unveiling of Confederate Monument,

Carrollton, MS

Carrollton, Mississippi

Dedicated December 1, 1905

Date of photo unknown

Recent photo contributed by Sally Greene




Click on photo to view full size

Thanks to information from Dewitt Jordan, provided by his sister, Frances "Bud" Welch, two people are identified so far: gentleman in white beard wearing black hat in back to the right of the Confederate flag (sitting on horse which is not visible) is Capt. T. B. Kennedy, 1st MS Cavalry, Carroll Rangers; first row standing (ladies in white wearing banners), sixth woman from left wearing banner identifying Company A is Frances Avery.

Please e-mail me if you can identify others in this photo.

This photo is taken from the Courthouse looking northwest.



Carroll County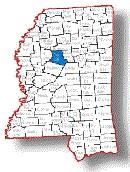 Coordinator:
I am John Hansen, volunteer County Coordinator for Carroll County, Mississippi. I have family lines from here and hence my interest in establishing as much information as possible on early Carroll County History.

Web Site:
The Carroll County, Mississippi Genealogical and Historical Web Site was brought online in 1998, and is sponsored by the MSGenWeb Project, a part of the USGenWeb Project.

This website has been developed to provide research and family history resources for Carroll County, Mississippi ancestry.

New resources are added as made available, so check back often for new content.