Joseph Perry Owen Family
Joseph Perry Owen and his second wife "Lizzie" with some of his grown children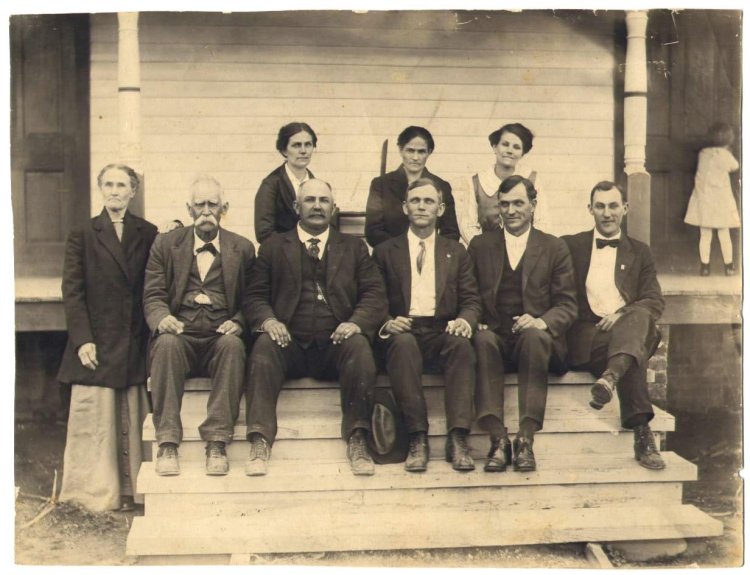 Bottom Row L-R: Lizzie ?-Browning-Owen; Joseph Perry Owen, Sr; Hardiman Brackett Owen, Sr. (aka HB Owen, Hardy Owen); Joseph Perry Owen, Jr. (aka Little Joe); James Fontaine Owen, Sr. (aka Jimmie); William Bradford Owen (aka Braddie or Brad)
Top Row L-R: Alfreda (aka Alfred) A. Owen (Mrs. Augusta Benton Jones); Ara Levonia Owen (Mrs. Redmond Arthur/R. A. Collins); Susan (Susie) Elizabeth Owen (Mrs. Lawrence Fred Pannell).
Little girl on the right: Mable Clare Owen (a daughter of HB Owen)
Taken the same day as the photograph near the bottom of the Owen Family Photographs page.
This photograph was contributed e by Patricia Walker Lyon. (johnlyon7654@msn.com)