Pearl River County was formed in 1890 from portions of Hancock and Marion Counties. Pearl River County is 812 square miles with an estimated 48,000 residents. Although not the largest populated place, the county seat is Poplarville, with about 2,800 residents. The only city of any size is Picayune, with a population of about 12,000 --- about 1/4th of the county's population.
Did You Know.......
Picayune is believed to be the only town named after a newspaper???

What's New

African American Research

Bibles

Biographies

Cemeteries

Censuses

Churches

Communities

Court Records

Deeds and Land Records

Family Group Sheets

History and Trivia

Lookups

Maps

Miscellaneous Records

Military

Obituaries

Photos

Resources and Websites

Schools

Tax Records

Vital Records

Wills and Probate
My name is Jeanne and I am the County Coordinator for Pearl County, Mississippi. I do not live in Mississippi and cannot do lookups for you. However, through my own research, I can give you guidance and tips that have helped me. If you have any items you wish to submit, please email me and I will be happy to add it to the site.
Pearl River County is bordered by Marion County, Lamar County, Forrest County, Perry County, Stone County, and Harrison County, Hancock County in Mississippi and in Louisiana, St Tammany Parish and Washington Parish.
About the MSGenWeb Project.
In June, as the Kentucky Project was coming to completion, it was decided to create this page for all states, establishing the USGenWeb Project. Volunteers were found who were willing to coordinate the collection of county pages for a state page. If you would like to contribute your data or create a county page within a given state, please contact the person responsible for maintaining that state's page.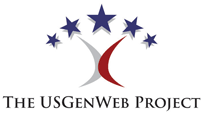 About the USGenWeb Project
In the spring of 1996, a group of genealogists with mutual interests in Kentucky genealogy got together and discussed ways and means of using the internet for comprehensive genealogical resources. This resulted in a project to build web sites for every county in Kentucky. This idea quickly spread to other states and by the end of the summer of 1996, the USGenweb Project was born.
If you have information to contribute to this web site, please submit it here.
MSGenWeb State Coordinator: Jeff Kemp
MSGenWeb Assistant State Coordinators: Ann Allen Geoghegan and Denise Wells
This site last updated 06/25/2010. Stop by to see what's new!
You are the
visitor to this site since 28 Apr 2010. Thank you for stopping by. Come back soon!
Copyright 2010 MSGenWeb. All rights reserved. Not for commercial use.