New Chapel Cemetery Photos
Contributed: January 2005
Photographed and Submitted by Bob Franks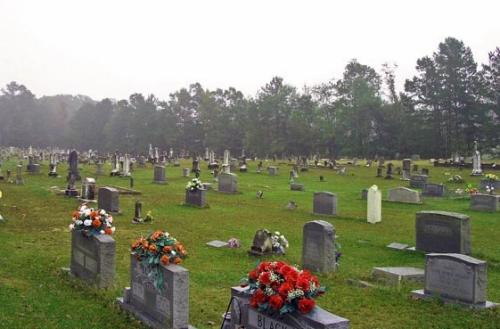 Overview of New Chapel Cemetery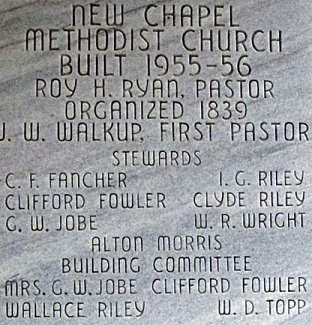 Church Dedication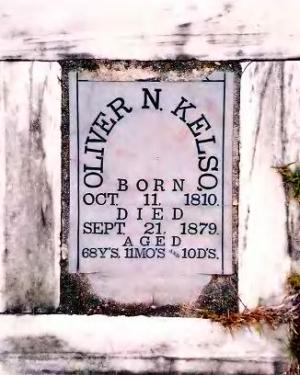 Oliver N. Kelso marker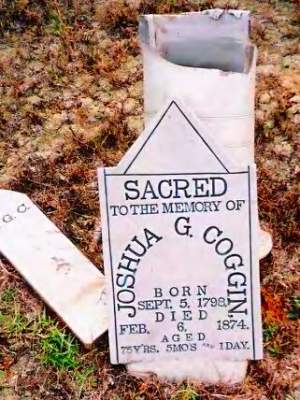 Joshua G. Coggin marker
Examples of pottery markers in the graveyard. James R. Cormany's book entitled The Potteries of Itawamba and Monroe County, Mississippi: Churn Suppliers to the Mid South identifies this as the style manufactured by the W. D. Suggs pottery shop. On the left is the marker of Oliver N. Kelson (11 Oct 1810-21 Sep 1879); on the right is the marker for Joshua G. Coggin (5 Sep 1798-6 Feb 1874).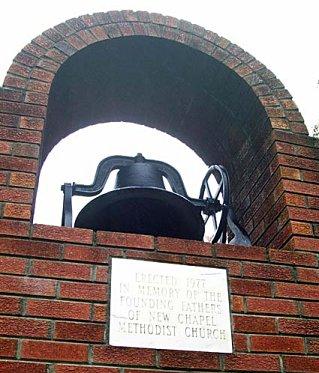 Bell Tower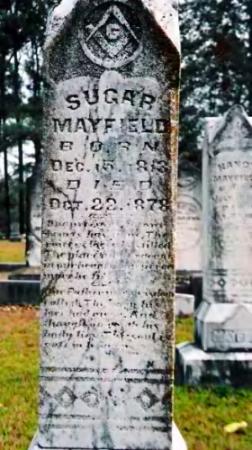 Sugar Mayfield marker
(15 Dec 1813-22 Oct 1878).
He was the progenitor
of the Mayfields
of Itawamba and Monroe County.