Home - Rankin Co., MsGenWeb
Interesting Items
Contributed by Carol Chaix April 9, 2009
Funeral home cost in 1901 for O. L. Thomas (O. L. married 1891 to Katie Catron in Simpson Co.)
I guess the suit for $12.00 was for Oscar. They had 3 boys so two of the boys got suits for $6.50.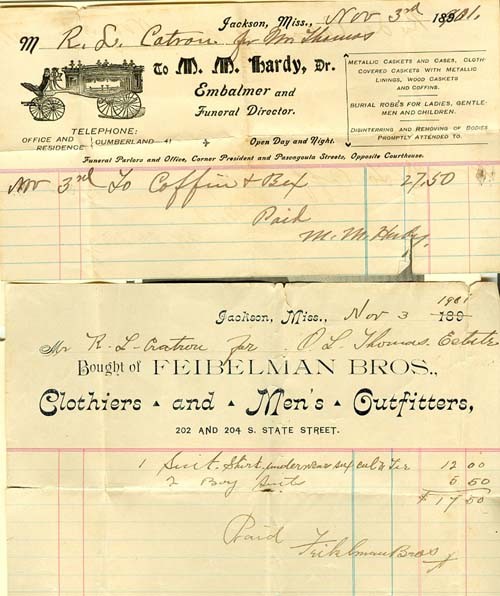 A Gulf and
Ship
Island
railroad ticket, the holes are punched
Oct 6 1900


Receipt for the Clarion Ledger. The bill is for a year subscription from Jan 1893 to Dec 1894, for $1.15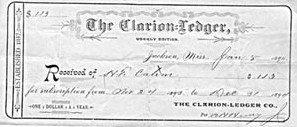 Page Created April 10, 2009 Jane Combs ©2009 All Rights Reserved
All items Remain the property of the submitter
This information may be used by libraries, genealogical societies, and other researchers. Commercial use of this information is strictly prohibited without prior permission of the owner. If copied, this copyright notice must appear with the information.