Home - Rankin Co., MSGenWeb
Barefoot School Photos
Submitted by Pat Chaney Laurence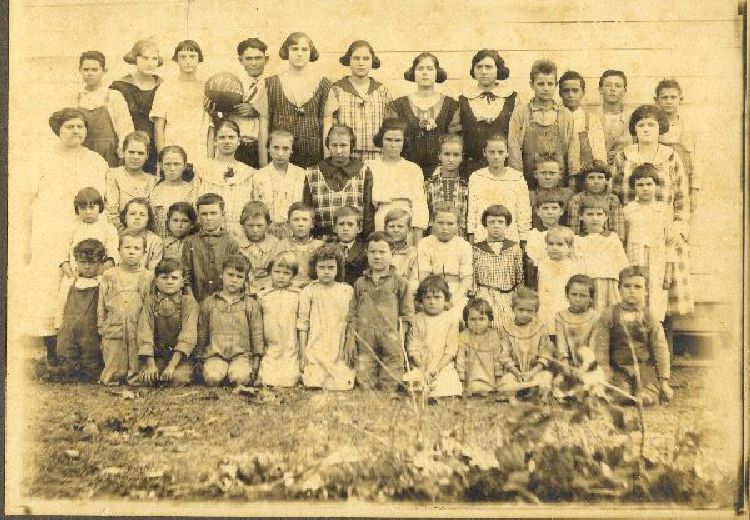 Barefoot School 1921-23
Top row, 3rd person, from left is my great aunt Emma Irene Wells at age 13 or 14.
Can anyone identify other students from Barefoot School?



Barefoot School in 1923
Emma Wells was age 15. Can anyone identify any of the other students?
Return to Schools




This page designed and created by MSGenWeb , ©2008. All rights reserved. This information may be used by libraries, genealogical societies, and other researchers. Commercial use of this information is strictly prohibited without prior permission of the owner. If copied, this copyright notice must appear with the information.