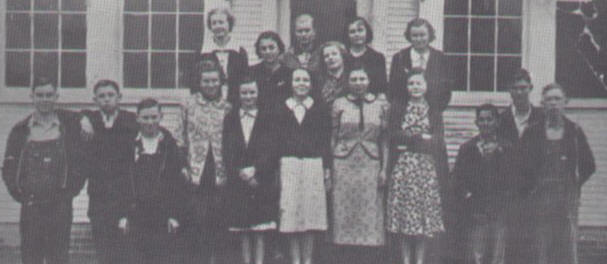 L-R: Dalton Jarrett, Troy Montgomery, James Gullick, Lorene Coker, Onice Williams, Reba Spears, Diamond Lurine Sneed, Alfred Jackson, Sanford Faust, Doyce Whitehead
Top Row: Elaine Bouge, Obine Long, Hazel Warren, Lessie B. Kidd, Alpha Jarrett, Ruth Russell
The School's first yearbook, The Hurricane Breeze , was published this year.

The information and photographs on this page is extracted from "The Way We Were", a book created by the Pilot Club of Ecru. It is used by permission given to Debbie Anderson by Donna Mooney, President of the Pilot Club and compiler of the book.