Hurricane School: The Way We Were
Faculty in the 1930's
L-R: James T. Coleman , Gladys Hearns, Arthur Norwood, Blanche Hodges, Ocie Swords, Mattie Curtis, Rack Warren, Crenola Sneed, John Henry Gay, Hermine Graham
---
Faculty of the 1930's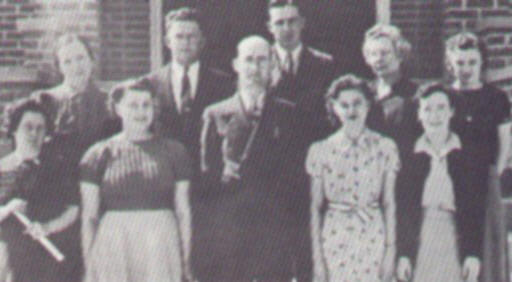 Front Row: _______ Stewart, Mamie Sizemore, Holmes Cochran, (principal), Falba Hancock, Mabel Wilborn
2nd row: Mattie Curtis, Rack Warren, Mitchell Stone, (coach), Eliza Backstrom, Delia Busby. This picture was made in front of the Hurrican Baptist Church.
---
Elementary Building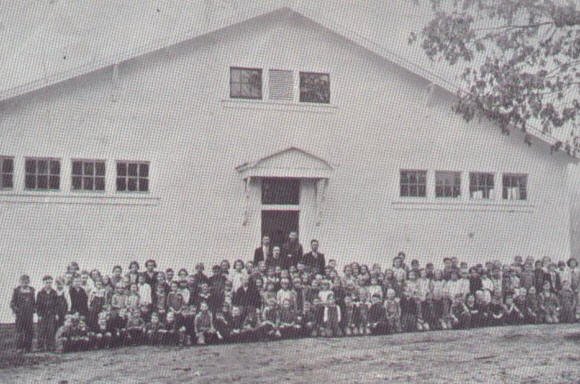 This building was built during the New Deal. It was located across the street from the high school. The teachers in front of the door are Rack Warren, Mattie Curtis, J.T. Coleman, and Arthur Norwood.

The information and photographs on this page is extracted from "The Way We Were", a book created by the Pilot Club of Ecru. It is used by permission given to Debbie Anderson by Donna Mooney, President of the Pilot Club and compiler of the book.