Hurricane School: The Way We Were
Faculty of the mid-1940's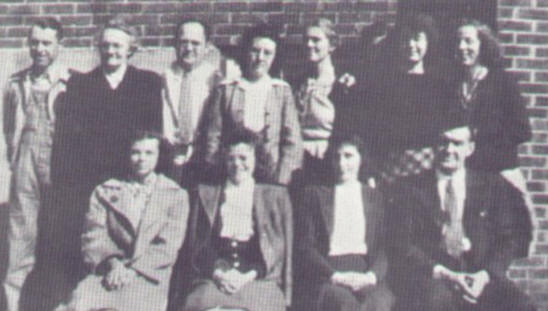 Front Row: Arthurene Gregory, Audrey Warren, Mabel Dorsett, Van T. Dorsett
2nd Row: Jewel Owen, _____ Taylor, Hugh Brown, Mabel Goggins, Mrs. Vance Todd, Helen Christopher,
Hattie Mae Wallace
---
Class of 1946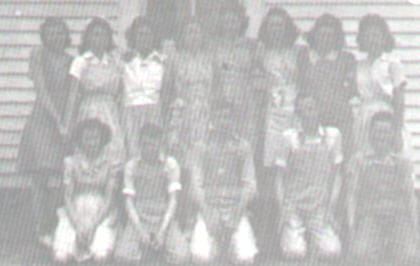 Front Row: Sis Bemjamin, Burlis Ray Spears, Jack Montgomery, Roy Dillard, Dwayne Hale
2nd Row: Inez Horton, Louise Warren, Faye Goggins, Violet Bramlett, Bernadine Caples, Alta Horton, Merle Sills,
Lavene Coleman
---
Class of 1946-1947
This was made when they were third and fourth graders.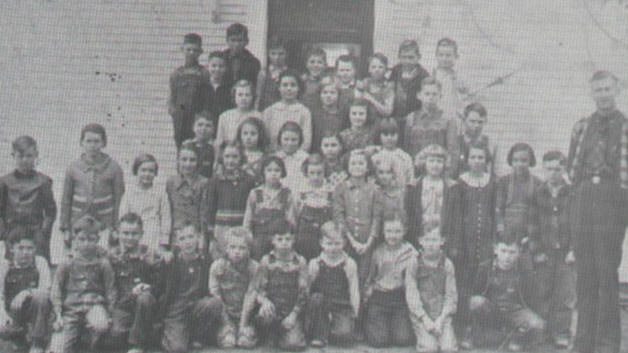 Front Row: Rendell Sneed, Leon Graham, Vermon Williams, Roy Dillard, James Caples, Leighton Benjamin, Winston Ross, Dawson Curtis, Lamar Russell, Graham Russell
2nd Row: Dwayne Hale, Willie Willard, Dorothy Curtis, Dorothy Ard, Jimmy Waldrop, Louise Graham, Sis Benjamin,
Willie Mae Robbins, Wyrene Hale, Cubell Benjamin, Alta Horton, Merel Russell, Lamar Hale, James Coleman (teacher)
3rd Row: Marvin Jarrett, Lorene Long, Jerrell Dorrough, Imogene Tucker, Lavene Coleman, Troy Russell, Freddy Grubbs
4th Row: Cortez Long, Mozelle Rice, Mildred Benjamin, Affearl Graham, Merle Sills
5th Row: Winston Robbins, Lamar Burchfield, Collins Williams, Garden Jarrett, Burlis Ray Spears, Jewel Dorrough,
James Burchfield, J.B. Bullard

---
Class of 1947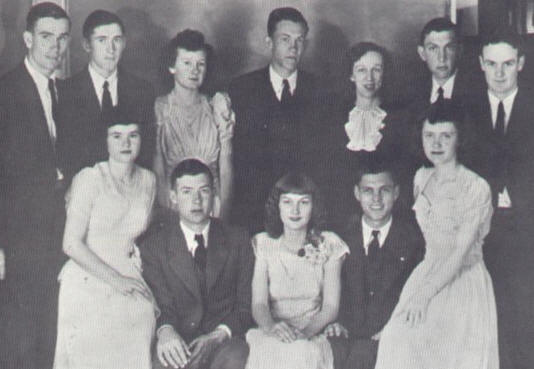 Front Row: Lousie Graham, Melvin Dowdy, Jimmie Waldrop, Winston Robbins, Dorothy Curtis
2nd Row: Lamar Burchfield, Dueane Dowdy, Millie Sue Stelle, Lamar Russell, mary Tunnell (teacher), James Burchfield, Lamar Hale

The information and photographs on this page is extracted from "The Way We Were", a book created by the Pilot Club of Ecru. It is used by permission given to Debbie Anderson by Donna Mooney, President of the Pilot Club and compiler of the book.