Hurricane School: The Way We Were
Class of 1942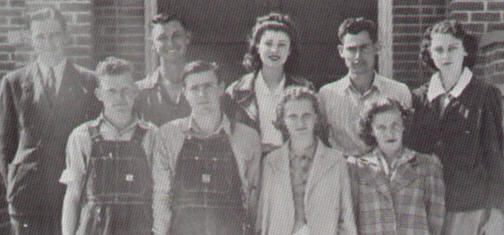 Front Row: Gerald Kidd, Dwight Sneed, Faye Warren, Loyce Brandon
2nd Row: Mitchell Stone (teacher), Troy Montgomery, Eura Dillard, W.F. Robison, Virginia May
---
Class of 1943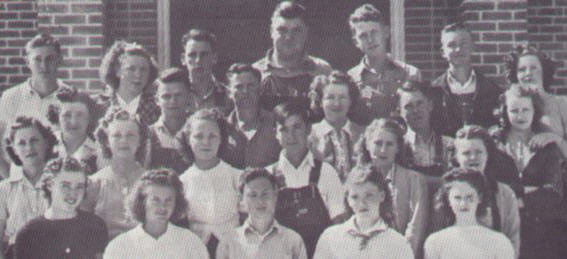 Front Row: Delia Busby (teacher), Esther B. Todd, Richard Stewart, Ora Lee Richardson, Clarice Benjamin
2nd Row: Gerald Dowdy, Laura Berry, Ruth Spears, Charles Gullick, Mavis Ard, Floyce Coleman
3rd Row: Floyce Brandon, Dabney Warren, Reno Graham, Flora Todd, H.M. Curtis, Montye Jewel Kidd,
4th Row: Fulton Kelly, Ercel Warren, Troy Russell, Tranny Baker, Leighton Hall, Charlie Hale, Mildred Dowdy,
---
Class of 1944
(This picture was made when they were freshmen.)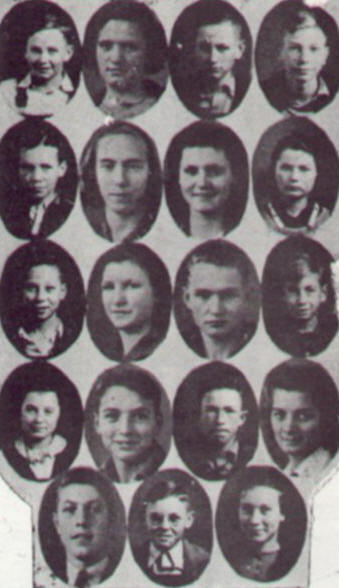 Top Row: Odean Benjamin, Polly Brandon, Burnell Burchfield, Curtis Burchfield
2nd Row: Cultis Curtis, Bernice Dorrough, Louise Gafford, Sis Graham,
3rd Row: Travis Gullick, Viola Holden, Buster Knight, Ferris Morris
4th Row: Nelta Robbins, J.W. Robbins, Hugh D. Short, Quay Short
5th Row: Bennie Sneed Jr., Lanion Spears, Gracie Steel

---
Class of 1945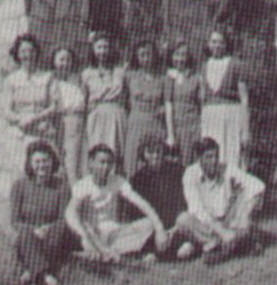 Front Row: Corrine Sills, Lester H. Sneed, Ruth Todd, Yorel Sneed
2nd Row: Laney Reynolds (sponsor), Loyce Caples, Doris Sneed, Opal Williams, Jeanette Russell, Loyce Brandon

---
School Bus Drivers of 1946

L-R: Brooks Montgomery, Reno Graham, Dewitt Swords, Toy Russell, J.C. Todd

The information and photographs on this page is extracted from "The Way We Were", a book created by the Pilot Club of Ecru. It is used by permission given to Debbie Anderson by Donna Mooney, President of the Pilot Club and compiler of the book.