Sherman Baseball Team 1910.
This picture was also in The Commercial Appeal newspaper (below) dated August 21, 1910 with the headline, "Mississippi Squad With Enviable Record".

Top row left to right:
? Wade, left field; Lester Thomas, shortstop; Jess McGraw, pitcher; Bon Parks, centerfield; Albert Bruce- Coach

Bottom row left to right:
Jim Mitchell, second base; Norton Powell, right field; John Green, catcher; Fleet Guinn, first base & pitcher; ? Wade, third base.

There were two Wade brothers: King and Charlie unsure which is which in this picture. The picture was made in front of the old Sherman Hotel.

Submitted by Faye Gory Turnbaugh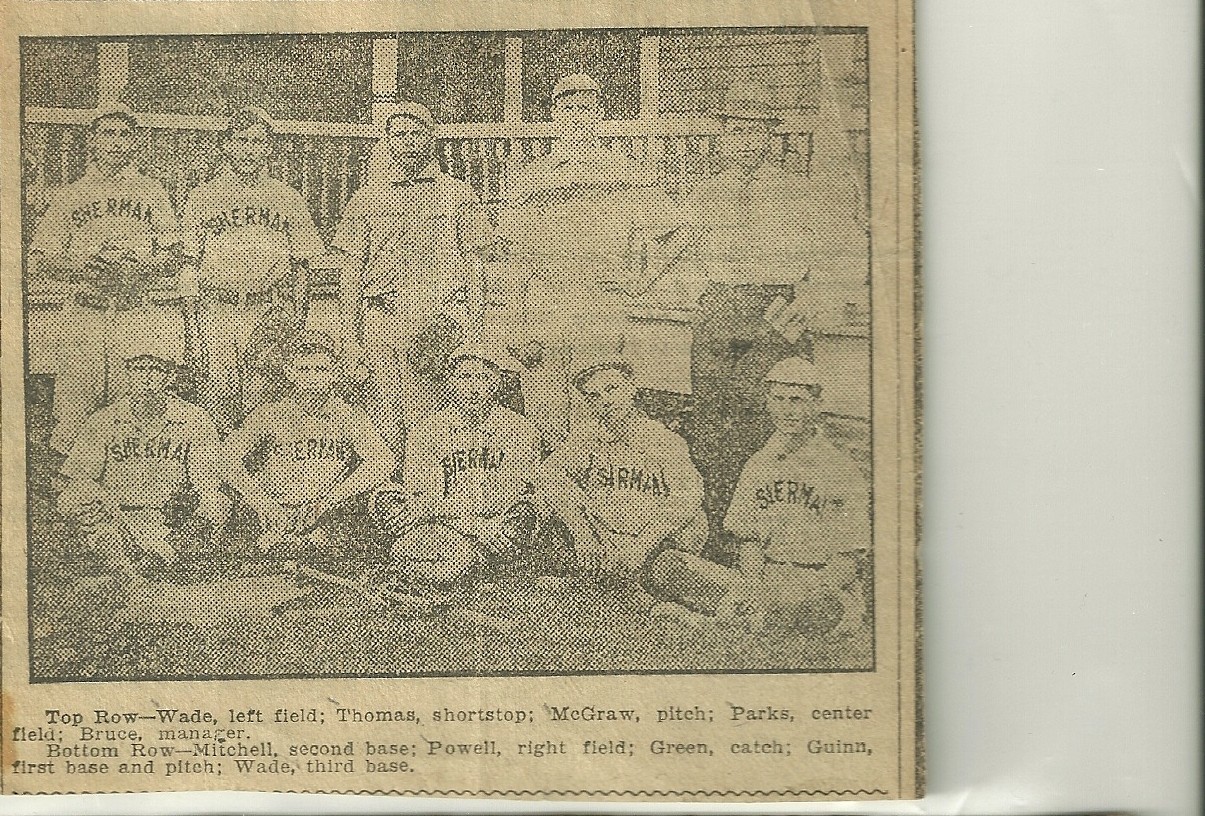 Copyright 1998 –2016 by the USGENWEB TEAM except where otherwise noted.