Bost Family
M.W. Bost and wife, Margaret Penelope "Nelly" Pickens Bost (1840-1907) were the parents of 11 children. Martin Bost came from Cabarrus County, North Carolina as a school teacher in the late 1850's.
Below: M.W. Bost with some of his family. From left are pictured: Ed Hyde(1877-1960), Lura Bost Hyde(1877-1971), Quinna Ann Hyde, Martin Wilson Bost(1833-1913), Dovie Bost Jernigan(1885-1966).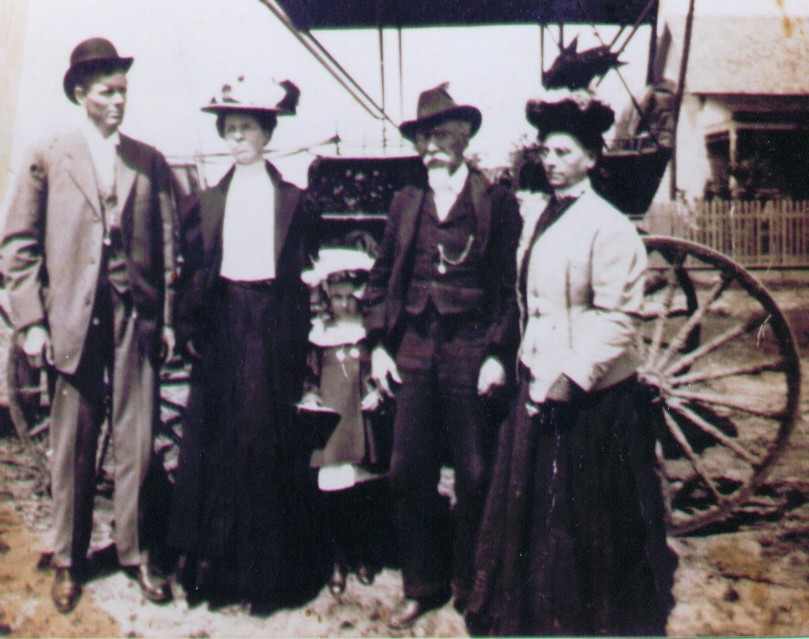 Children of M. W. Bost
Five living children made before 1950. Left - right: Delta Bost(1882-1955), Lura Bost Hyde(1877-1971), Luther Key Bost(1880-1965), Dovie Bost Jernigan(1885-1966), Ewell Bost(1870-1950).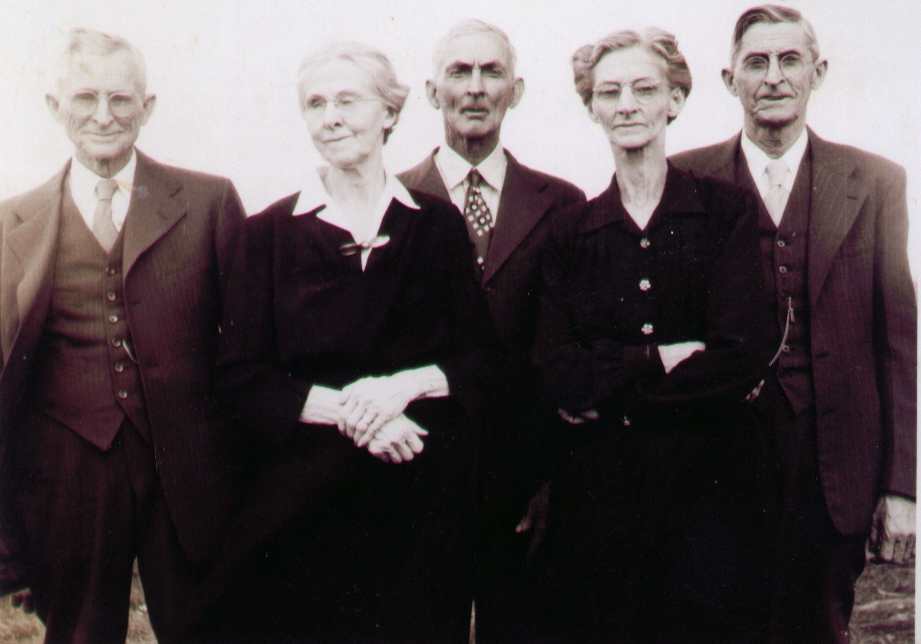 Jernigan Family
Left - right: Unknown male, Anna Jernigan Bost (1884-1919), wife of Luther K. Bost; Ara Jernigan McDonald Gregory, 1st husband- Frank McDonald (1882-1922) 2nd husband Arthur Gregory; unknown female. Anna and Ara were the daughters of Wiley Alvis Jernigan and Alpha George Jernigan. Anna Jernigan Bost died 25 Sept 1919 during the flu epedemic. Anna lived in the Palestine community with her husband, Luther K. Bost and five daughters. She is buried in the Jernigan Family Cemetery.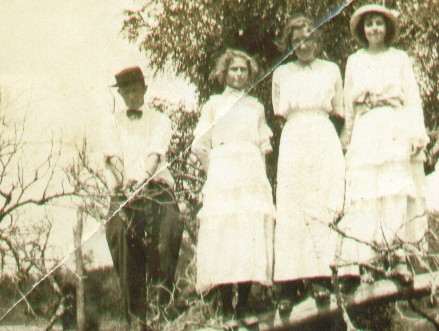 These photographs were contributed to this web site by Rusty Miller of Pontotoc. They were given to him by his late grandmother, Lucille Bost Luther (1908-2003).