Picture was taken in Troy, MS 1893.
Does anyone know where the picture was taken or any of the people?
Please contact me at the above address. pay
Note the expressions on their faces and the bare feet! This is priceless! Noticed also the scratched out faces. Must have been that someone wasn't happy with those particular people!
Submitter doesn't remember exactly where, but bought the picture at an antique store somewhere in Mississippi and or Kentucky at least 15 yrs ago. When looking on back of picture using a magnifying glass, written in pencil is a very faint name that looks like "W. H. Spencer." The picture has no direct family connection to Melissa. More information below picture.
Submitted by Melissa Shaeffer,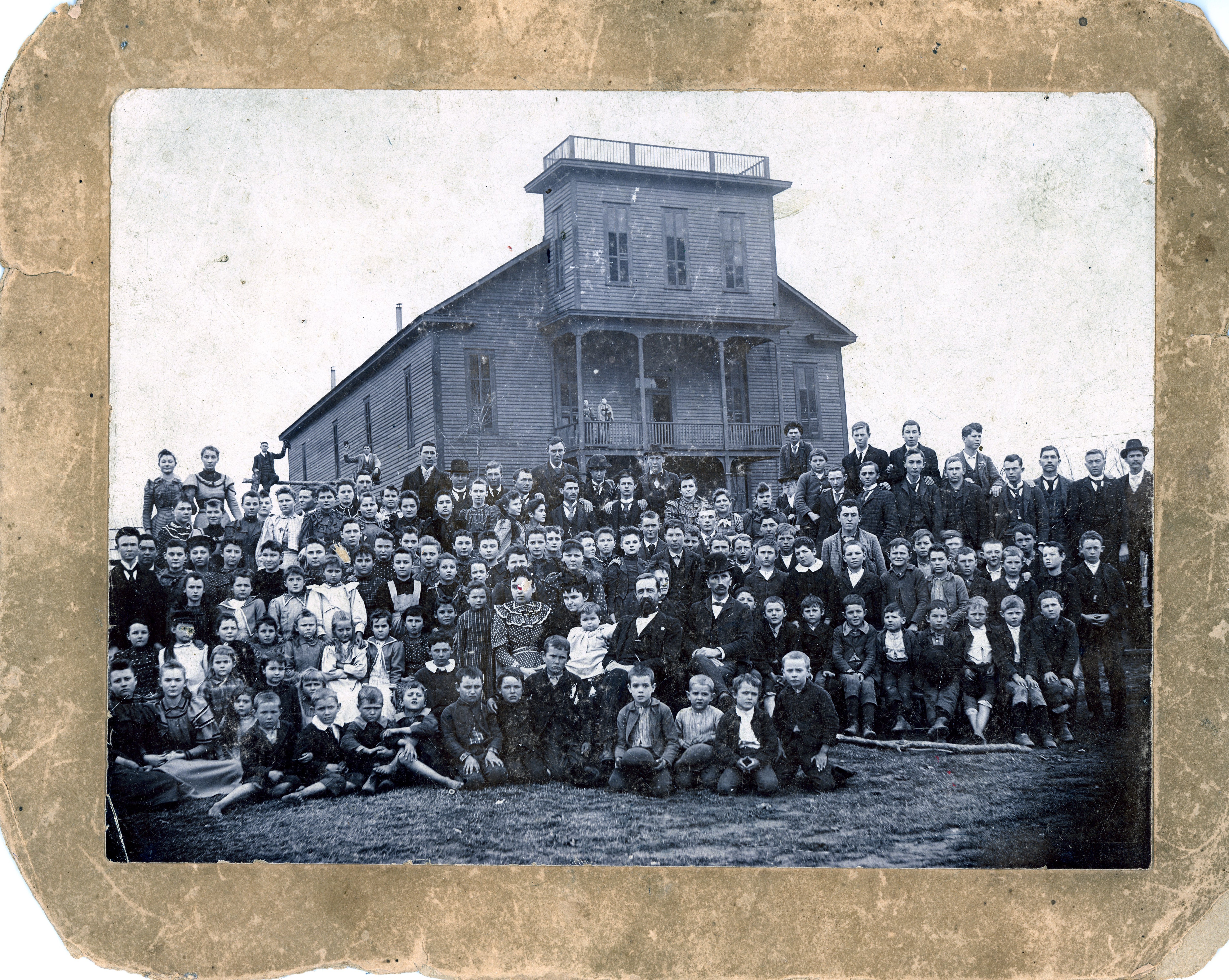 Picture is believed to be Troy Normal College which was organized in 1882. For more information please refer to the WPA History Contents, and choose the Troy Link.
Other information showing reciepts and vouchers of various students was submitted by Judy Flowers of Dublin, MS,