Little Joe Owen and The Revenooers
This photograph, taken in Spring, 1922, is of Joseph Perry Owen, Jr., and other Internal Revenue Agents. Known as "Little Joe", Mr. Owen worked as a lawman, served as Constable in Pontotoc County, and joined the I. R. S. as a Whiskey agent about 1920. On 21 August 1922 he took part in a raid on a whiskey still and was gutshot with a shotgun by the Atkinson brothers in Leake County, Mississippi. He was taken to a Jackson hospital but died on 6 September 1922.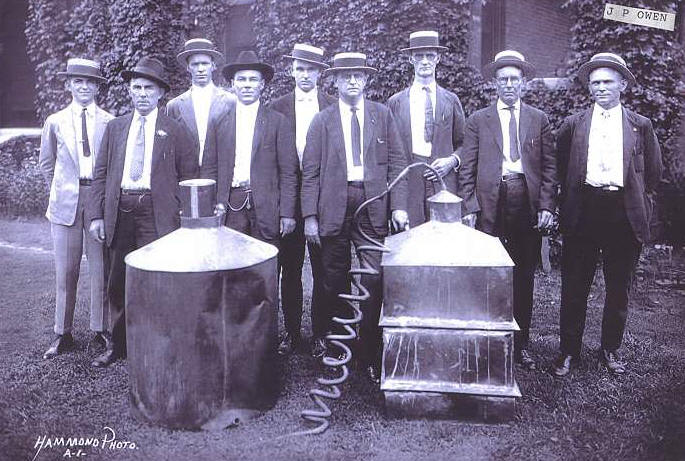 The original photograph belongs to Bill Owen , grandson of Joseph Perry Owen, Jr. and these copies were contributed for use here by Joe Mercer .