Odle and Hutchinson Family Photographs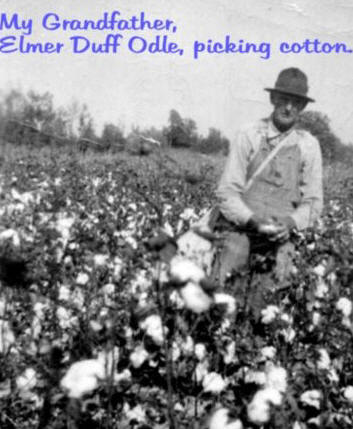 Elmer Duff Odle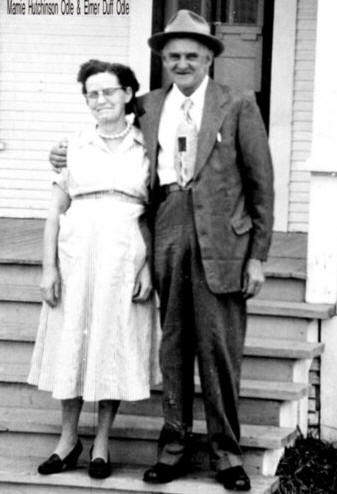 Mamie Hutchinson and Elmer Odle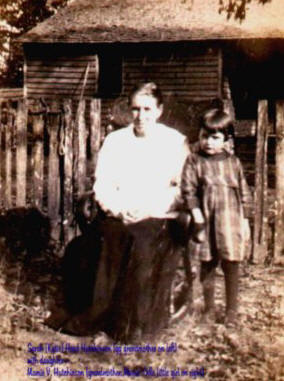 Mamie Odle and her mother Sarah (Katie) Head Hutchinson

John J. Odle: Born 1858, died in the spring of 1941

Josie Screws: Born 1863, died in 1925



John J. Odle and Josie (Josephine) Screws were married in Pontotoc County on December 20, 1877.

They had four children:

Etta Florence Odle Born: 09/07/1882 died: 06/24/1978
married
Thomas Jefferson Munlin Born: 08/16/1872 died: 06/20/1961

Their children were:

Jessie Henry Munlin


Elmer Lee Munlin


Themla Lelon Munlin





Elmer Duff Odle (my grandfather) Born: 03/06/1889 died: 03/04/1970
married
Minnie Coleman born: 5/1/1889 died: 12/18/1917 (dates taken from Minnie's gravemarker )

Their children were:

Clarice Idell Odle born: 08/10/1913 still living
Ivy ; born: 08/10/1913 died: 08/10/1913
(These were twins. Ivy was a boy, and he died shortly after birth.)

Elmer Duff Odle married
Mamie Vivina Hutchinson (second wife-my grandmother) born: 05/18/1901 died: 05/15/1989

Their children were:

Clara Mozelle
Buster
Virgie Marie
Billy (my dad)
Mary Lou
Olla Faye
Effie Mae
and three other children that died at birth.

(note: Clarice Idell was always close to her step mother...really the only mother she ever knew.)




M. Alma Odle born: 11/06/1886 died: 01/10/1948
married
Collier Clifton Lewellen born: 03/21/1888 died: 08/08/1965

They had one child:

U.V. (female)
another daughter died at birth




Johnny A. Odle born:03/15/1898 died: 05/16/1986
married
Susie Tutor born: 03/29/1899 died: 03/15/1984

Their children were:

Reed


Lavell After Josie's death John J. Odle married a second time to Nora Kidd. They are the subjects of this photograph: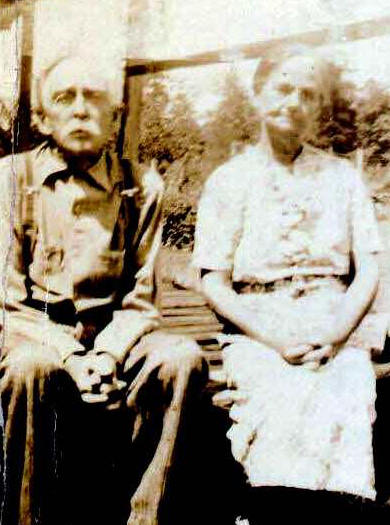 Hutchinson & Head:
Great grandparents names were James Samuel Hutchinson and Sarah (Katie) Head
Sarah had a sister and a two brothers.
Minnie Head, Fred Head, and Henry Head
Minnie Head married Warren Philips. They lived at Randolph, MS...Pontotoc County and also died there.
Warren and Minnie had two children: Myrtle and Lillian Philips
James Samuel Hutchinson has three bothers:
George Hutchinson??
Charlie Hutchinson
John Hutchinson


Gwen recieved the information below from a distant cousin,..Troy Crews

"My connecton is that Josephine Screws' father-Obediah is the brother of my great grandfather, Joseph. Last year I traveled to Jackson, MS and at the MS Department of Archives and History I found a book entitled the "Lost Marriage Records of Pontotoc Co. MS." In this book, it showed that Josephine Screws and John Odell were married on 20 Dec. 1877. Obediah Screws is shown in the 1870 census for Tallahatche Co. MS. The census shows Josephine age 8 years. The 1860 census for Lafayette Co MS shows Obediah age 20 years. I think that Obediah was a private in the 7th MS Cav. Co. H during the Civil War. Obediah's father was Enoch Screws. Enoch Screws and the family left Panthersville (Dekalb Co.) GA and came to MS around 1854 to Pontotoc County. The 1860 census shows Enoch and family in Lafayette Co. MS. Enoch Screws is listed in the 1850 & 1840 Census for Dekalb Co. GA and 1840 Census for newton Co. GA. Enoch's father was James Screws and he is shown in the 1830 Census for Newton Co. GA and the 1820 Census for Columbia Co GA. James married Nancy Palmer in 1801. I think James was born in Duplin Co. NC around 1770."