HENRY AND LOUISA SULLIVAN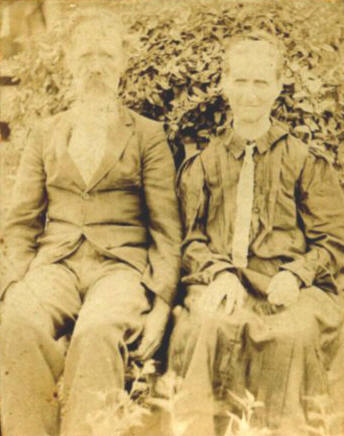 Henry Sullivan was born in October of 1858 in Dale County, Alabama. The youngest son of Calvin and Mary Sullivan, Henry left home at an early age and met and married Louisa Angeline Tarver on Dec. 31, 1878 in Itawamba County, Mississippi. She was the daughter of Thomas W. and Louisa Smith Tarver and she was born November, 1854 in Georgia. They had the following children:
Mattie, b. April 1880
Mary "Molly" S., b Oct. 1883
Samantha C., b May 1886
Thomas Jayhue, b April 19, 1889
James Tillman, b Jan. 19, 1891
Alfred, Jan. 30, 1895
They moved into Pontotoc County sometime between 1900 and 1910. Henry died about 1925 and Lousia died about 1938. At this point I do not know where they are buried in Pontotoc Co. Two of their sons, Thomas and Alfred, are buried in Shady Grove cemetery. Henry and Lou lived in Itawamba County until about 1891 when they moved into Tishomingo County. where James and Alfred were born.
Submitted by:
Michael ( Mike ) W. Sullivan