Mary Ann Patton Rogers
Submitted by Barbara T. Claiborne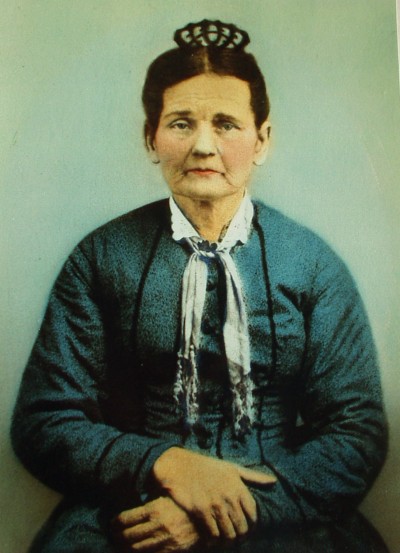 This is Mary Ann Patton, wife of Hugh Riah Rogers, daughter of Dorn Patton and Sarah Spaulding Ryan. She was born about 1824 in Fayette County Alabama. Her husband Hugh Riah Rogers is buried just over the Tishomingo line in Allen Cemetery. She went to Hill County, Texas with the Beachum family, so she isn't buried with Hugh. Her burial place has not been located. There are deeds from Iuka where they sold out and went to Texas in the late 1880's. Dorn Rogers left first, then lastly the Beachums.
Update 4/1/2013 - I found her grave in Hillsboro, Hill County Texas. She died shortly after being taken there by her daughters and sons... all went to Hill County Texas and are buried there, except daughter Mattie Rogers Tynes who stayed in Tishomingo County where her husband old Hugh Rogers is buried. My dad said it caused a big stink in the family, and his grandma Mattie Rogers Tynes never forgave them.