Home - Hinds County MSGenWeb
War Ration Book 3
Contributed by Frances Clark Cronin March 19, 2006
Every person had to have a RATION BOOK for buying of food, gas, shoes etc. I can remember my Mother saving stamps for sugar to use for baking. In order to have a new pair of shoes you needed the money but also a stamp. On the back of the book instructions were written.

INSTRUCTIONS

1. This book is valuable. Do not lose it.

2. Each stamp authorizes you to purchase rationed goods in the quantities and at the time designated by the Off of Price Administration. Without the stamps you will be unable to purchase those goods.

3. Detailed instructions concerning the use of the book and the stamps will be issued. Watch for those instructions so that you will know how to use your book and stamps.
Your Local War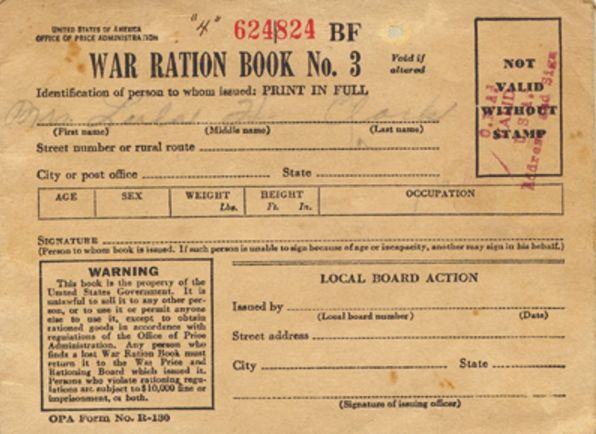 War Ration Book One
Contributed by Jane Combs March 20, 2006
Thought I would add this one to get the complete picture of the War Ration Books with a couple of the stamps attached.
Printing above the numbered stamp "War Ration Stamp". This ration book belonged to my husband's grandmother,
Sallie Reeves Reynolds.
Page Created March 19, 2006
Copyright ©2006 Jane Combs All Rights Reserved