Home - Hinds County MSGenWeb
DUELING JUDGE TERRY FROM TEXAS
Thank you Bill White for this wonderful article!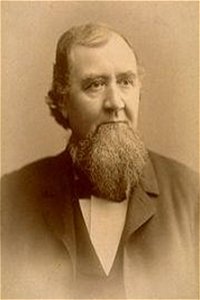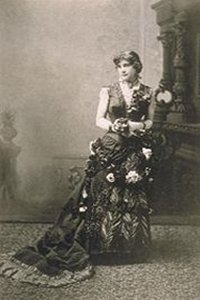 DAVID S. TERRY SARAH HILL TERRY


In April 2008 popular Mississippi history writer Hewitt Clarke addressed the United Daughters of the Confederacy in Stockton, California. In his comments, Mr. Clarke honored the memory of the prominent Terry family of Hinds County, Mississippi and Texas. His remarks and research were highly acclaimed.
---
On August 14, 1889, David Terry and his young wife Sarah happened to encounter an arch enemy named Stephen Field who was sitting with another man in the train depot at Lathrop in northern California. Sarah stiffened and said she was going to get her purse with her small revolver in it. Terry walked over to the well dressed Field and slapped him across both cheeks, the ultimate Southern insult that would have called for pistols at dawn not long ago. But the man next to Fields pulled his pistol and shot Terry who fell to the floor dead.
These two older men, Terry and Fields, were not your average passengers milling around the depot that morning. David Terry was a former Chief Justice of the California Supreme Court and Stephen Field was a current United States Supreme Court Justice. Field's bodyguard, David Neagle, had been a lawman in Tombstone during the gunfight at the OK Corral.
David Terry was born in Kentucky but the family soon moved to Mississippi near the present town of Terry about ten miles south of Jackson. A few years later the parents split up and his mother got her kids and moved to Richmond, Texas, where they grew cotton and sugar cane along the Brazos River bottoms. Mrs. Terry died just before the Texas Revolution in 1836, but her capable older son Benjamin Franklin Terry was able to hold the plantation together. Thirteen year old David left home to join Sam Houston's small army at San Jacinto where they defeated Santa Anna.
As a young man David studied law and sat for his oral examination in Galveston to be admitted to the Texas bar. The three judge panel asked one question: "Young man do you know the price of a plate of oysters?" When he replied "yes," they said he passed and adjourned to get a plate of oysters.
When the US War with Mexico broke out after Texas was admitted to the union, David Terry joined a regiment of Texas Rangers recruited for duty with the US Army. The war ended with the annexation of a vast amount of land from Mexico including California, where gold was discovered the following year. It was hard for adventurers like David Terry to resist the gold rush, but he needed to take care of some business first. He had been courting Cynthia Runnels, daughter of Hiram Runnels who had been governor of Mississippi before immigrating to Texas a few years ago and was now Governor of Texas. Cynthia was a remarkable young woman who agreed to marry David and head out into the great uncharted deserts and wasteland they would have to cross to get to California.
David tried his hand at digging for gold in the hills, but soon gave it up and started practicing law in the boom town of Stockton. They had several children and owned a nice house on a lake near Stockton. As his law practice grew, he entered politics and was eventually named Chief Justice of the California Supreme Court in nearby Sacramento.
As war clouds between the North and South threatened America, the chickens came home to roost in California. Here was a state settled by people from both the north and south living together and trying to get along. The people from each section really didn't understand each other at all. Northerners didn't want to compete with blacks in the gold fields and strict state laws all but prohibited blacks from entering the state.
But the Northerners did learn that Southerners were dead serious about the Code of Chivalry—Honor, courage and Code Duello—that had come over to America with the Scots and Scotch Irish. As the political contests heated up, the Democratic Party in California split up between the Northern supporters of Douglas and the Southerners who supported another candidate and were called "The Chivalry" or Chivs for short by people in California from Northern states.
David Terry was leader of The Chivalry in 1859 when US Senator David Broderick, originally from New York, made some remarks in public about Terry that the Chief Justice felt were insulting. David sent a note to Senator Broderick demanding a withdrawal of the remarks. When Broderick refused, one of David Terry's Texas friends delivered a card challenging Broderick to a duel. Within a couple of weeks, the two men faced each other at dawn on the field of honor with their seconds and physicians. They held balanced French dueling pistols from New Orleans. They both fired at almost the same time. Terry's shot struck Broderick in the chest but Broderick missed his mark. He died the next day.
David Terry left California in 1863 to raise a cavalry regiment in Texas for the Confederacy. His brother Ben Frank had been killed early in the war with the famous Terry's Texas Ranger regiment CSA, with a tall monument at the state capitol. David Terry's young brother Clinton was killed at the Battle of Shiloh. In 1864 David finally got his regiment together called Terry's Cavalry in Montgomery County, Texas where the writer lives. The unit saw action along the Louisiana and Texas coasts and Terry was promoted to the rank of Brigadier General before the war ended. David Terry tried raising cotton in Mexico after the war but then returned to California and soon built up a thriving law practice again. His wife Cornelia died in the 1880s and was buried in Stockton. About this time David represented a young woman named Sarah Althea Hill in her palimony type lawsuit against a silver millionaire named William Sharon. During the trial, Sarah felt insulted by one of the witnesses and pulled her pistol from her purse, and then David drew his bowie knife to defend her against the bailiffs, and both were jailed for contempt of court. David won the suit in lower court but the ruling was overturned in the US Supreme Court by none other than Stephen Field, a friend of Senator Broderick who died from a bullet wound.
All during the court proceedings Sarah was counseled by a notorious black Voodoo queen named Mammy Pleasance, who lived in San Francisco but was originally from New Orleans. Mammy had Sarah sticking spins in dolls and burying clothing in a cemetery. David lost the case but married the beautiful Sarah Hill who was thirty years younger. Both are buried next to a tall monument in the Terry family section of the Stockton Rural Cemetery, now in the middle of the city.
---
Hewitt Clarke speaks to the United Daughters of the Confederacy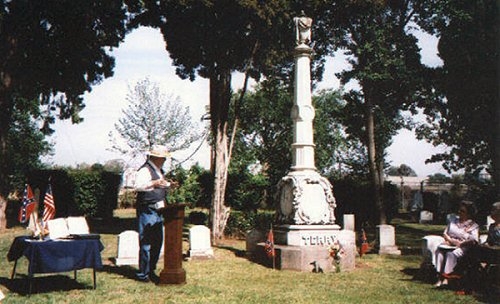 On April 23, 2008 the writer gave a talk to the United Daughters of the Confederacy in Stockton, CA about the illustrious Confederate Brig Gen David Terry of the famous Terry family from Texas and Mississippi. I proposed a toast to David Terry with a cup that I recently obtained on a visit to The Terry Mercantile Company owned by Joe Weston in Terry, Mississippi.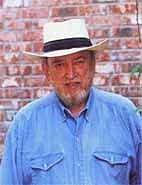 Col. Hewitt Clarke
Granbury's Texas Brigade,
Conroe, Texas

For more information about Mr. Clarke or to review his many Mississippi history works, please visit his web site at http://WWW.RebelWriter.com


Page Created June 6, 2008
Copyright ©2008 Jane Combs All Rights Reserved