Civil War Era Map of Mississippi
Exhibiting the Post Offices, Post Roads, Canals and Railroads
By David H. Burr
Late Topographer to the Post Office
Geographer to the House of Representatives of the U. S.
There are no legends to show what the numbers are. It appears that W means White, F.C. means Free Colored and S means slaves. Note that the Post Offices in Tippah Co. were Springhill, Salem, Ripley, Tippahville and Alberson which is now New Albany, county seat of Union County. The change in the Mississippi and Tennessee line is also shown. This map shows township and range though you have to kind of figure it out for yourself. The Chickasaw meridian runs down the west side of Tippah and the east side of Marshall. Ranges are number as east and west of the meridian and are shown in roman numerials. Townships run north and south but the numbers aren't shown on the map. They start at the old state line at 1. Each square is 6 by 6 miles and a section is a mile square. Salem for instance would be in Range 1 East, Township 3 South. Ripley would be in Range 3 East, Township 4 South. A deed would have this information on it plus the section. There are 36 sections in a Range and Township.
This map is a copy from the National Archives from State Maps #450, Record Group 57, Geo. Survey Library.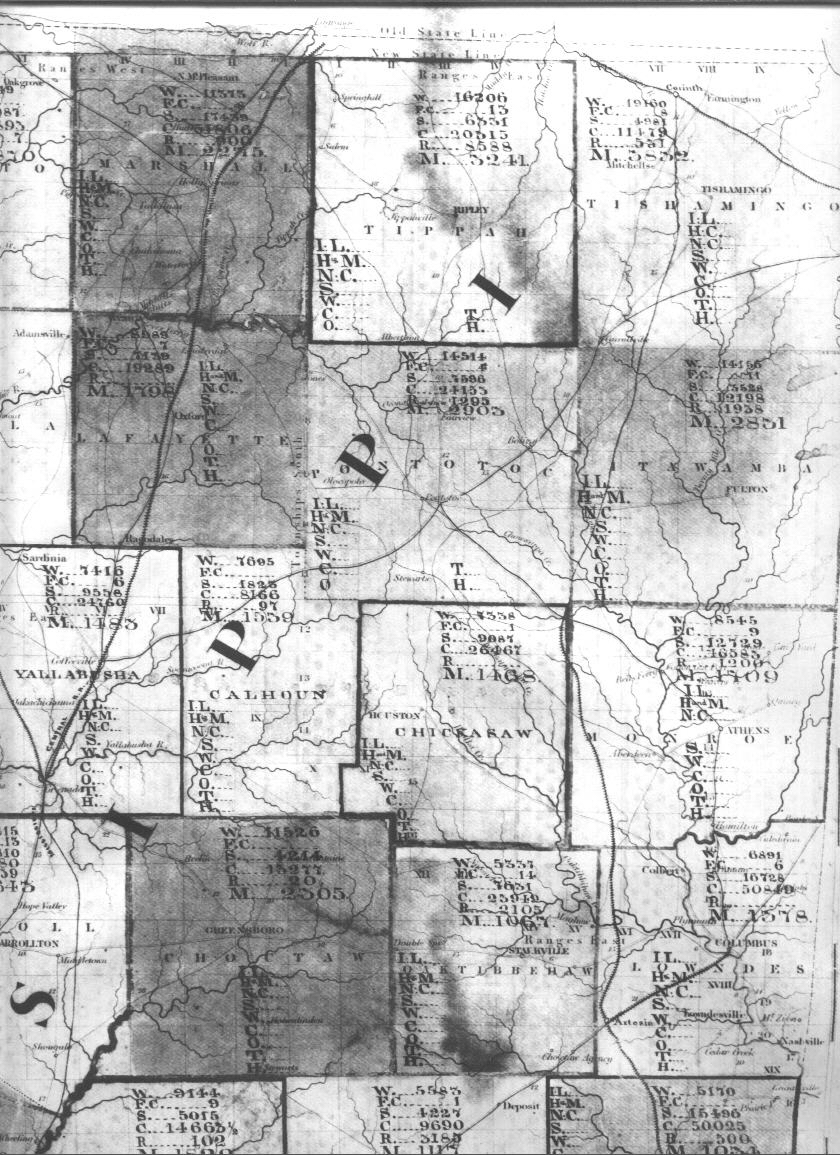 Back to the Contents page