Co. A 23rd Mississippi Infantry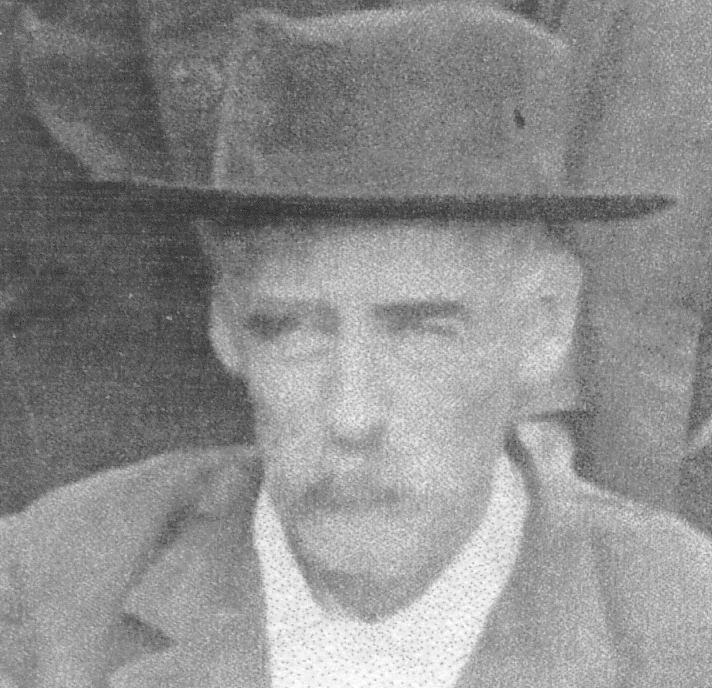 From the Ashland Register, Ashland Mississippi, Thursday, November 12, 1903

"Capt. A.J. Gibson, a good citizen and Confederate Verteran, died very suddenly at his home near Ashland on Monday morning last of heart trouble. Capt. Gibson was highly esteemed by every member of his old company, and quite a number of old veterans attended his funeral at this place on Tuesday. His death is deepley deplored by the entire community, and his grief stricken family have the sympathy of our people. May he rest in peace."

Capt. A.J. Gibson was Andrew Jackson Gibson. He enlisted in the 2nd Regiment, 1st Brigade, Mississippi Volunteers 24 August 1861 for state service for 1 year. It was transferred to Confederate service 19 September 1861 and the designation was changed to 23rd Regiment Mississippi Infantry by S.O., No. 228, A. & I.G.O., dated November 19, 1861. The regiment was captured at Ft. Donelson February 15, 1862, and was exchanged about September 20, 1862. (See Capt. Robert I. Hills' account of the capture) It was reorganized for an additional term of two years about September 24, 1862. This regiment was also known as the 3rd Regiment Mississippi Infantry which is what it was known as at Ft. Donelson..

After the regiment was captured at Ft. Donelson, Capt. Gibson was sent to Johnson's Island, Sandusky, Ohio, a prison for Officers. He was sent to Vicksburg September 1, 1862 for exchange.

The 23rd took part in battles around the Oxford, Water Valley and Coffeeville area in early December 1862 as US Gen. Grant tried to make his way to Vicksburg by coming south by railroad from his base in Holly Springs. Grant changed his plans when Gen. Van Dorn swept into Holly Springs and blew up his depot as Gen. Forrest went into Tennesse cutting telegraph lines and breaking up railroads. Capt. Gibson's name appears on a return of deceased soldiers at Camp Lovell, Miss. Dec. 19, 1862.

Grant renewed his attack on Vicksburg in the spring of 1863 by coming up the Mississippi River and landing troops near Jackson. As Gen. Pemberton fell back to Vicksburg, the Battle of Baker's Creek or Big Black River was fought. It was here that my ancestor, Pvt. Charles P. Dickerson of Capt. Gibson's Co. was captured and sent to Ft. Del., Del. prison. Vicksburg was under seige until its surrender on July 4, 1864, the day after the famous charge at Gettysburg was fought. The 23rd was not among the troops under seige in Vicksburg but appears to have been covered under the surrender. Charles Dickerson was released from Ft. Delaware prison on July 4, 1863.

The 23rd apparently spent the fall and winter of 1863 and 1864 around Way's Bluff, Madison Co., MS, just above Jackson. Capt. Gibson made several requisitions for clothing, camp kettle, wood, and stationery from Way's Bluff. This was to replace supplies he said was destroyed at Vicksburg and some lost at the battle of Baker's Creek.

The 23rd took part in the Battle of Atlanta. Capt. Gibson was sent to the hospital sick on 27 July 1864, cause not stated. In an inspection of Adam's Brigade, Loring's Division, Stewart's Corps, commanded by Gen. Jno. Adams dated near Atlanta 20 August 1864, Capt. Gibson was still in the hospital.

After the fall of Atlanta, Gen. John Bell Hood took the Army of Tennesse into Tennesse where it fought the Battle of Franklin Nov. 30, 1864. From Franklin Gen. Hood followed US Gen. Thomas with his battered army to Nashville where the Battle of Nashville was fought. When the army retreated The 23rd was assigned to cover the retreat and was captured on Dec. 15, 1864. (see Maj. G.W.B. Garrett's first hand account of this battle and surrender).

Capt. Gibson's records show he was received at Military Prison, Louisville, Ky. Dec. 19, 1864 and sent to Johnson's Island (again) Dec. 20, 1864. He was received at Johnson's Island 22 Dec. and remained in prison until he was released on oath 16 June 1865. The war was over.

Capt. Gibson was born Nov. 3, 1839 and died Nov. 9, 1903. He is buried in Ashland Cemetery, Ashland, Benton County, Mississippi.

Athough Pvt. Charles Dickerson's records do not record his capture at Ft. Donelson or Nashville, his pension application hints that he was. When asked if he was always with his company, he answered "when not in prison". When asked if he was with his company when it surrendered, he answered that he was not, he was on parole. I assume that was from his capture at Nashville.



Also in the same issue of the Ashland Register

"The old veterans expected to give Capt. Gibson a military burial on Tuesday, but the time to arrange matters was so short they failed to do so, and the only display made was the marching of a small column under the command of Capt. J.J. Hicks."

Capt. J.J. Hicks was John Jasper Hicks, Capt. of Co. D 2nd Mississippi Infantry. John's mother was Mary Polly Cox Hicks Elliott. She was the sister of my gg grandfather, Elijah Cox and the daughter of Caleb and Nancy Seals Cox. Her first husband and the father of John Jasper was William Hicks who died in Hardeman County Tennessee in 1836 when John was five. Mary then married Thomas Elliott about 1845. Capt. Hicks was born February 6, 1831 and died November 8, 1910. He is buried in Liberty Methodist Cemetery, Benton County, Mississippi.

Picture, articles from the Ashland Register and service records of Capt. A.J. Gibson were submitted by Jane Gibson Barber.



Capt. J.J. Hicks Picture

Capt. Robert I. Hill Diary -- capture at Ft. Donelson

Account of Major G.W.B. Garrett -- capture at Nashville

Back to the Contents Page