John Knox Thompson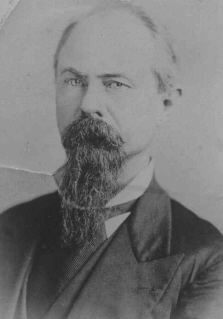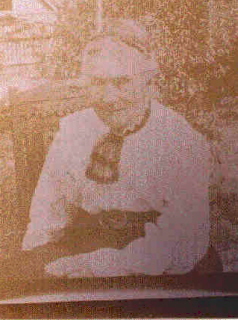 John Knox Thompson Nancy Elizabeth Love
These photos were submitted by Clarke Thompson. The photos and information are of my ggg grandparents who lived in Choctaw Co. MS. John Knox (J.K.) Thompson immigrated from Ireland in the mid 1800's and Nancy Elizabeth Love's family (father was James Harvey "J.H." Love) migrated in the 1840's from Chester Co., SC. I have much info about her family's past, however, J. K. is one of my brick walls. The June 20, 2001 issue of the Choctaw Plaindealer noted his death in French Camps. He was a saddle and harness maker. The picture I have of her is of not so good quality.
"The following articles appeared in The Choctaw Plaindealer, June 20, 2001.
BACKWARD GLANCES
By Louis Taunton
1887 News from The Choctaw Plaindealer
W. W. RILEY and wife visited Kosciusko the first of the week.
Rev. G. W. BACHMAN will preach in Ackerman at the Baptist Church next Thursday night.
Cole J. W. BARRON is on a visit to Bessemer, Ala. this week to look after his investments there.
We are informed that Mr. J. K. THOMPSON, the well known saddle maker of French Camp, died there Wednesday morning. "
J.K. was born on March 31, 1920 or so in Ireland, and died in French Camp, MS on Nov. 2, 1887

She was born on March 25, 1837 in Chester Co., SC and died in 1920 in Osborn, Oktibbeha Co., MS.

Nancy is buried in Odd Fellows Cemetary in Starkville but I don't know where he is buried.

Nancy & J.K. were married on Aug. 12, 1869 in the home of her parents in Chester, MS. They had 4 children, first child died and the 3 others survived to be adults - Pamella (Mell) Thompson married James Thompson Clarke; Reona Thompson married William Clyde Love (her first cousin and State Senator); and, William (Will) Thompson married Mabel Richardson and was a civil engineer who ran the Mississippi Levee Authority for awhile.
All rights reserved. This information may be used by libraries, genealogical societies, and other genealogy researchers. Commercial use of this information is strictly prohibited without prior permission of the owner.
If copied, this copyright notice must appear with the information.