Bolivar County GenWeb
Fannie P. Todd
Gravesite is about ½ mile north of the bridge at Malvina, on Malvina Road, going north toward Gunnison.  It is set back off the road, right under the edge of the trees.
Reads:                        Fannie P.
Dau of Emma Todd
Born July 31, 1993
Died Nov 14, 1897
Gone to be an angel
Research done in January 2005 shows that Fannie was the daughter of Emma Todd and J. R. Todd, both residents of Van Zandt, TX at the time of her death.
<![if !vml]>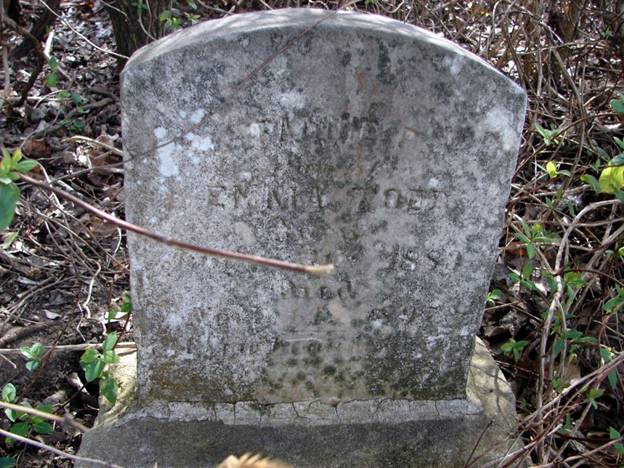 <![endif]>
<![if !vml]>
<![endif]>